MONICA PAZ TEACHING
Where: Redland Club BS6 6TN
When: Wednesday 26 Sep 2018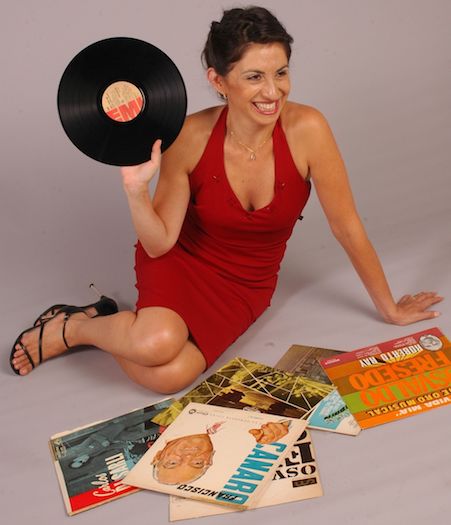 Tango West proudly presents Mónica Paz, from Buenos Aires, for workshops and a practica
on Wed 26th September at the Redland Club BS6 6TN

Mónica Paz specialises in Milonguero style! She has developed a teaching style that enables the students to understand and develop the milonguero technique. Her experience comes from many years of dancing, teaching and absorbing this style directly from the old milongueros.

The key elements of Monica's teaching are balance, posture, energy and connection with both the partner and the music. She focuses on sensitivity, in a close embrace, to enable the couple to develop a dance full of emotions. The dancers learn how to interpret the music together and achieve elegance fluidity and smoothness in the dance.

Notably, there are no complicated structures or figures. Monica focuses in depth on improvisation and guides dancers in acquiring the elements necessary to enrich their technique.

Mónica regularly teaches in Europe - Belgium and the Netherlands and in the USA – Washington DC, New York City and New Jersey. We are very pleased to invite her for the third time to Bristol, England this September.

Finally, a fundamental trait of Monica's relies on her attention to the knowledge and culture of Tango. In June 2012 Mónica started a cultural project, MPTango in Buenos Aires, where "PractiMilonguro" operates. This conveys genuine information about social tango, tango etiquette, teaching, giving lectures, conducting practicas etc with the help of old milongueros. Visit Mónica's website www.mptango.com for more details and for some wonderful interviews with Milongueros.
Programme of Workshops...

Three fascinating Tango Workshops designed to discover the secrets of
the Old Milongueros

5-6pm Secrets of Milonguero Technique (limited places)

Improve and refine your dancing skills and technique through participation at this inspiring class. Monica's expert instruction will guide you through the secrets of the Old Milongueros' techniques. This is a highly recommended class for all dancers including recent students.

6.30 - 8.00pm Group Workshop 2 - Tango
Exploring Deeper Communication, Connection & Flow

Gain deeper insights and improve the quality and flow of your movements through Monica's interactive guidance. This workshop will greatly enhance connection & communication with your partner, enabling you both to interpret the music with greater expression and move together more elegantly and fluently using improvised movements.

8.30-10.00pm Group Workshop 3
Milonga – Experiencing the Playful Rhythm

Learn how to express the unique and wonderfully playful musicality of Milonga by developing the movements within the close embrace. Mónica will share her experience, gained over many years and inherited from the old milongueros to demonstrate and explain what makes the Milonga rhythm so irmmensely joyful!
10-11pm Practica with Golden Age Music

To continue the evening and put into practice all the learning; relax and enjoy dancing to wonderful tango music from the 1930s-40's.

Programme Prices:

Workshop 1 - Secrets of Technique (limited places) £20 pp
Workshop 2 - Generating Deeper Connection £24 pp
Worskhop 3 – Milonga – Expressing this Joyful Rhythm £24 pp

All refreshments and nibbles included in the price.

Please note that advance booking is required for all workshops. Please book with a partner for the workshops if you can.
Advance payment is required by cash, cheque or Bank Transfer.

For further information and to book
e-mail Michele@tangowest.co.uk or call 07981 756965